Bitcoin Mining with MiningJOY: A Perfect Solution to Fight against Inflation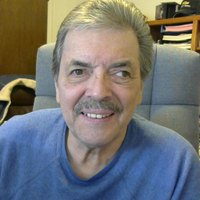 Bitcoin Mining with MiningJOY: A Perfect Solution to Fight against Inflation
Bitcoin has the potential to provide both inflation protection and growth exposure concurrently. Looking for an easy and smart investment solution to invest?
Cloud mining of Bitcoin at MiningJOY.com is the answer for you. This cloud mining provider gained a solid reputation for its convenience, stability, and best of all: transparency of mining-related data. MiningJOY holds dear the philosophy of bringing the most value and benefits of decentralization to its users, providing cloud computing power buyers with a good mining platform and an excellent opportunity to catch the profits that Bitcoin mining can bring!
MiningJOY has a state-of-the-art computing power backup and global decentralized mining farms. The uptime for all miners is over 99%, as you can see from the following screenshot of the backend managing broad, which is developed by its in-house maintenance team consisting of both software and hardware elites. MiningJOY's advantage features real-time, viewable computing power and transparent bills, a professional operation team hand-selected from a small number of public companies in the IDC industry, and backup computing power reserves to resist greater suspension risks. MiningJOY has multiple mining centers across North America, Northern Europe, Central Asia, and Southeast Asia. The price of computing power on the market has spiked due to huge demand, yet MiningJOY cloud computing power has maintained a low price relative to the market price and has excellent security performance, which serves to better preserve the maximal mining outputs for its clients.
MiningJOY's mining center with the most advanced miners
Earn passive income with Quadency TRADING BOT. Connect Binance account and use Quadency bot for 6 MONTHS COMPLETELY FREE. Hurry up, this deal is not around for long! MiningJOY boasts large-scale miners based in distributed locations across the globe, equipped with professional operation and maintenance teams, and top-of-the-line miners. MiningJOY provides users with a one-stop efficient cryptocurrency mining service, going beyond merely Bitcoin mining products, which however, constitutes more than 90% of its asset portfolio. In the near future, MiningJOY would be channeling more diversified mining plans for its discerning clientele who like to chase highs with less-dominant cryptocurrencies, such as Ethereum, CKB (Nervos), and more to come.
At present, the MiningJOY platform mainly focuses on Bitcoin mining machines, both for rent and for purchase. They are unlike the majority of cloud mining platforms where clients receive a relatively obscure slip which details just a few parameters, leaving them with no clues about how the payout is composed and how their hashrate/miners are operated. MiningJOY realizes that Ponzi schemes are nothing new in the cloud mining market and provide their customers with as much details as possible about the contents of their order. Many users, after having a bad experience, have lost faith in the possibility of fair mining in the cloud, and thus MiningJOY is ready to plug the leaks in the outdated cloud mining model. Backed by its full-stack management system, MiningJOY is capable of bringing the most authentic mining experience to its clients, which includes:
a hashrate pegged to running machines at the ratio of 1:1,
no more blanket scams,
24/7 running surveillance video on mining farms,
inclusive parameters, and
transparent bills.
Unlike most cloud mining services, with MiningJOY, clients get what they actually paid for. MiningJOY was officially launched in June 2019 by Starwin Capital Limited with registry in Hong Kong, which extends to own Type 1, Type 6, and Type 9 Licenses under their belt. This allows them to lay a more substantial foundation for the emerging cryptocurrency-based financial landscape and fintech zeal. MiningJOY's business now involves two parts: cloud mining services for individual investors and supercomputer server rental hosting service for professional and institutional clients. Currently with MiningJOY's spot-delivery products, clients will start to receive Bitcoin mining payouts the next day. The prices start with $20.10 (mine until the last minute of your machine's life expectancy), with the electricity rate as low as $0.052 per kW⋅h. If the price of Bitcoin stays above $11,000, the full-year return of Whatsminer M20s mining contract per terabyte (TB) is expected to be around $30.00, which results in an annual yield of 13.32%. The mini order quantity starts from just 1 TB.
Article Produced By
Torsten Hartmann
Torsten Hartmann has been an editor in the CaptainAltcoin team since August 2017. He holds a degree in politics and economics. He gained professional experience as a PR for a local political party before moving to journalism. Since 2017, he has pivoted his career towards blockchain technology, with principal interest in applications of blockchain technology in politics, business and society.
https://captainaltcoin.com/bitcoin-mining-with-miningjoy-a-perfect-solution-to-fight-against-inflation/